THE EARTH CALLS US TO RECIPROCITY.
- ROBIN WALL KIMMERER
Mini Forests, also known as Tiny Forests or Miyawaki Forests, are small scale densely planted native urban forests. These forests have been successfully grown on private properties in Japan and elsewhere for more than forty years. This method of planting encourages tree communities to grow upward and to share resources, while the dense structure dissuades human interference. Successes attributed to Mini Forests include rapid growth and self-sustenance post establishment period.
Why MINI FORESTS?
Benefits
FOREST COMMUNITY, HEALTH AND GROWTH
This is not just about planting trees; this method of afforestation is about planting communities.
Research has shown that trees share and communicate with one another through underground fungal networks. Longer term studies indicate that a tree's health is improved when in the company of other trees. Planting tightly together encourages trees to focus their growth upward as opposed to outward, resulting in faster upward growth.
Trees create their own beneficial microclimates such as moist air and moderate temperature fluctuations. Trees within a forest community collectively create these conditions.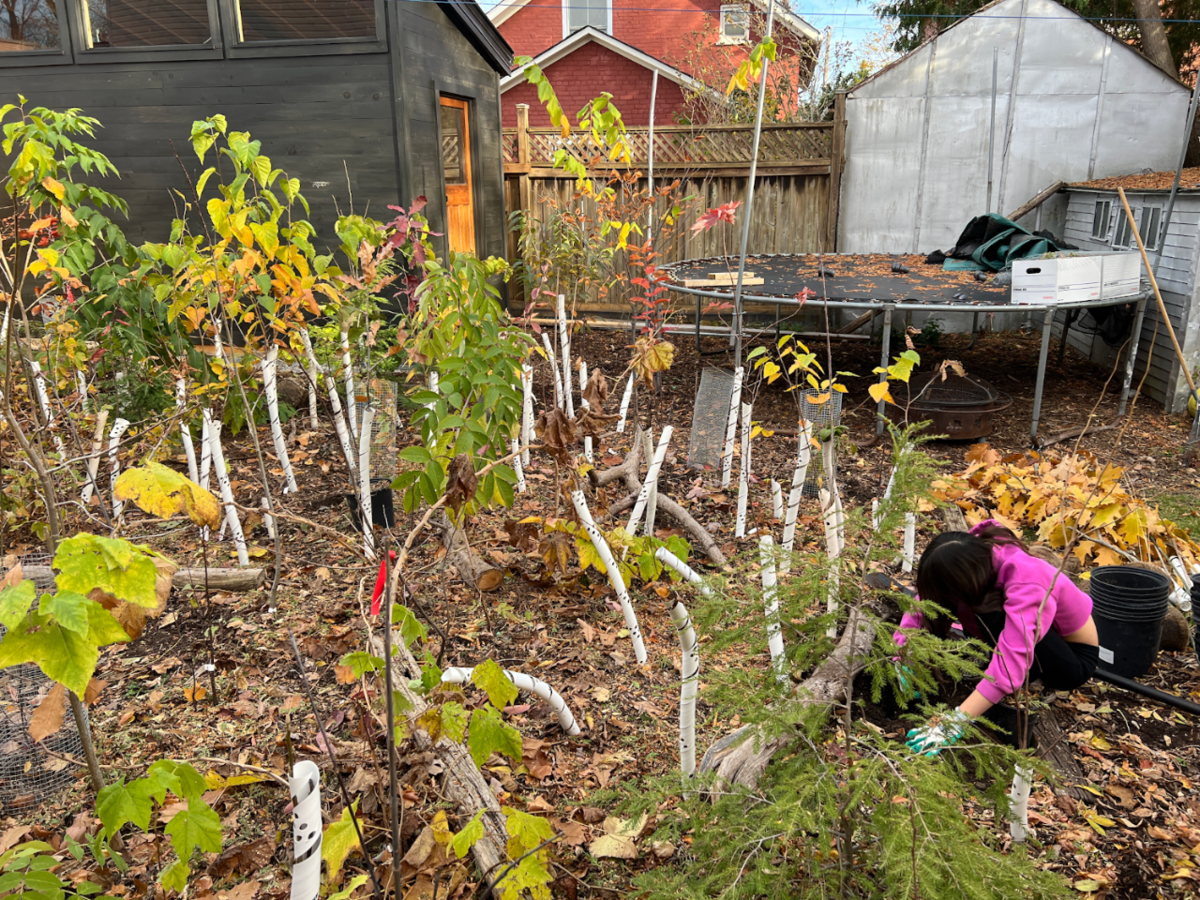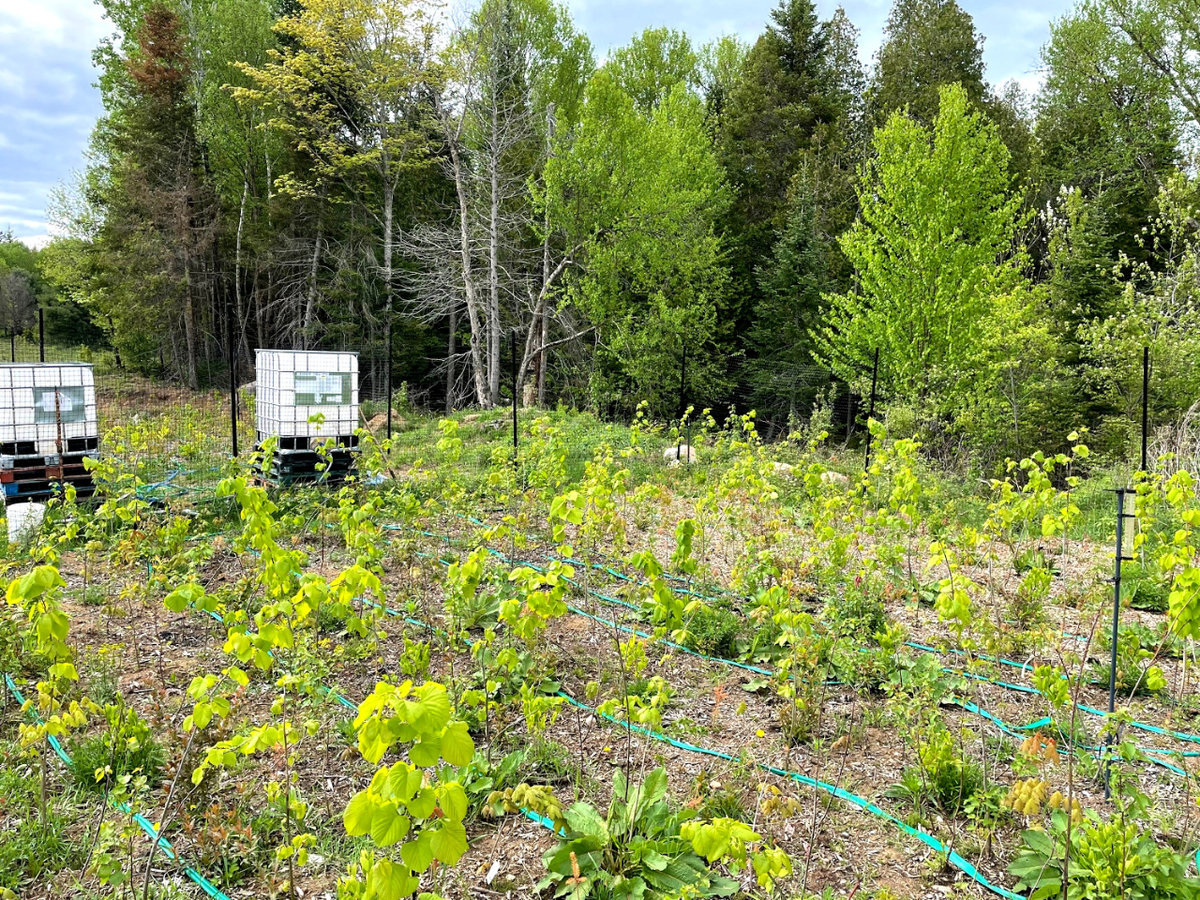 WATERSHED HEALTH
It has been well documented that urbanization-caused change to landscape structure contributes significant stress to watershed health.
Replacement of natural features like forests with impervious area alters watershed hydrologic functionality that contributes to increased flooding, reduced ground water recharge, erosion, higher water temperatures, and contaminate transport to receiving bodies. Furthermore, increased velocity and quantity of surface water run-off alter stream channel morphology and can overwhelm grey infrastructure.
Mini forests planted in urbanized areas help mitigate these impacts.
HUMAN HEALTH AND COMMUNITY ENGAGEMENT
There is a growing body of research that supports the link between connections with nature and human wellbeing. This has become increasingly apparent during 2020 and 2021 with the implementation of 'lock-down' policies to manage the COVID-19 pandemic.
Trends in Canada point to loneliness, anxiety and/or lethargy linked to isolation and increased indoor time. Subsequently, Canadians who reported having more exercise outdoors benefited from better mental health.
This is consistent with trends in Europe, and the argument that COVID-19 should be the impetus for creating more green space in urban areas. Even a small mini forest boasts a minimum of 300 plants, which is one of many reasons to plant the tree community with your own community. Action begets hope. Hope begets action.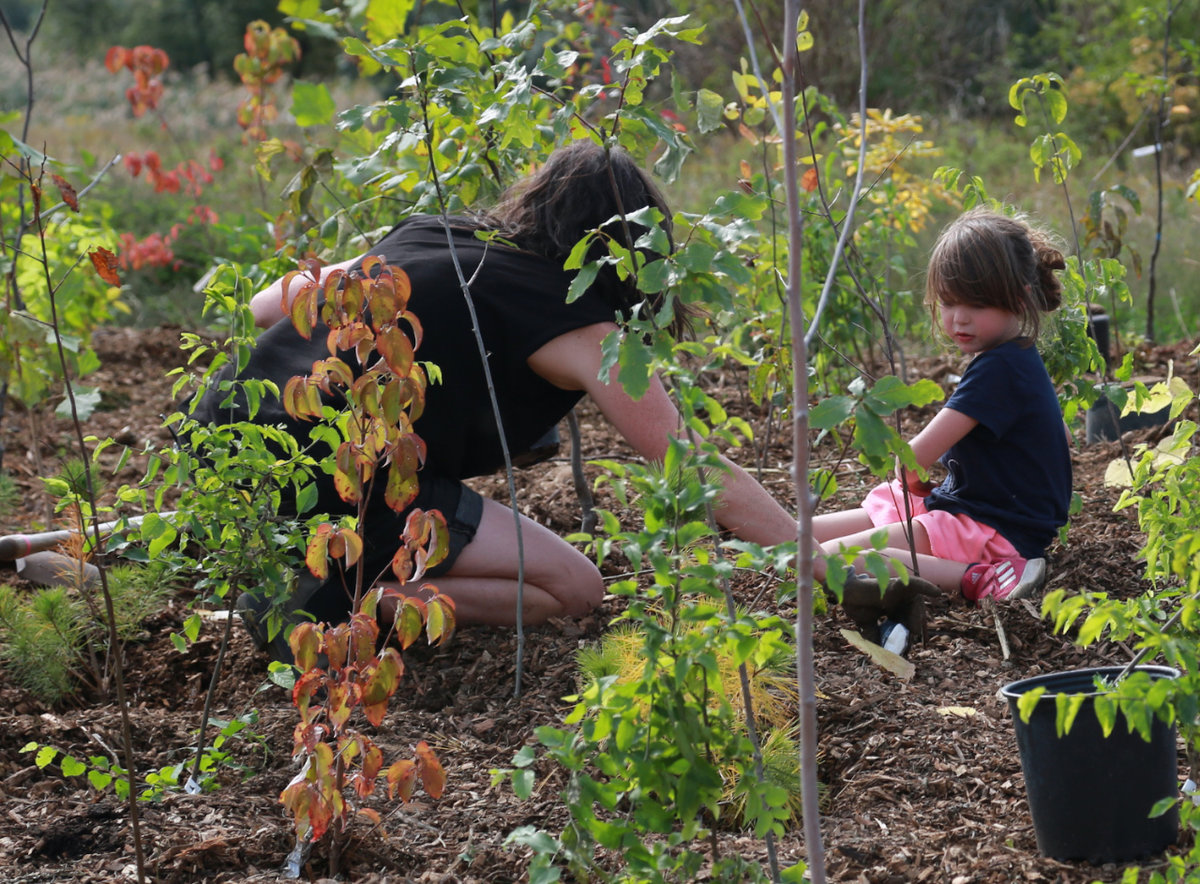 Planning your own Mini Forest? Want to compare your site to others across Canada? Join the Canada-wide Mini Forest monitoring initiative!
Your participation will also allow us to continue to strengthen our understanding and resources.