Written by: Summer Graham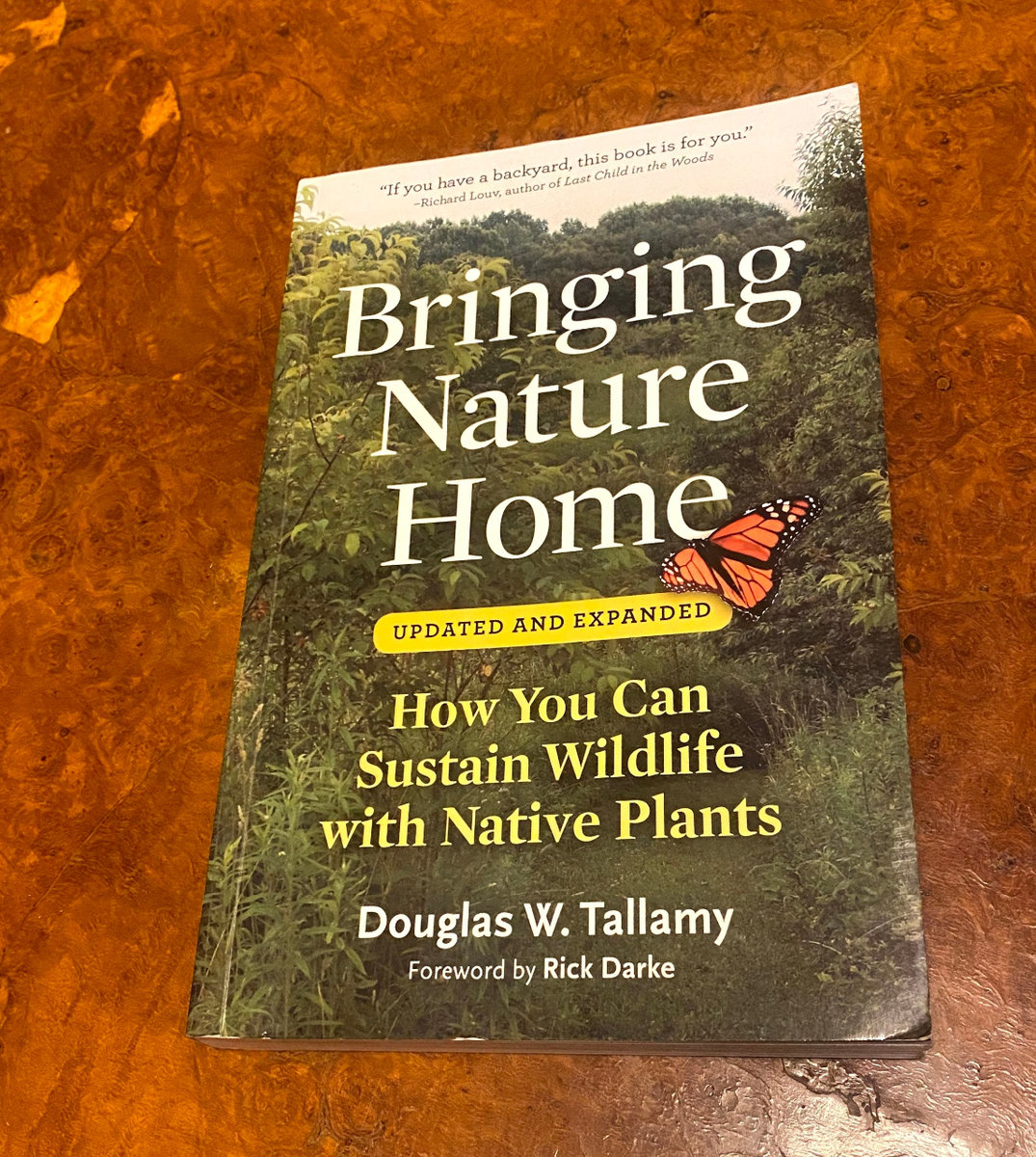 Title: Bringing Nature Home - How You Can Sustain Wildlife with Native Plants (updated and expanded)
Author: Douglas W. Tallamy, forward by Rick Darke
Length: 360 pages (paperback)
Formats Available: paperback, audiobook, and E-book
I first encountered a reference to Douglas Tallamy's "Bringing Nature Home" while I was reading an article on the issue of invasive Norway Maple (Acer platanoides) dominating the unique ravine ecosystem in Toronto, Ontario. As someone who feels as though they are constantly struggling to find the right words to explain the threats invasive and non-native species pose to the environment, the book quickly went to the top of my "must-read" list. In this updated and expanded version of his book, Tallamy sets out to inspire the every-day, suburban gardener to look critically at the species they use in their gardens, and then make changes to support our native wildlife.
Tallamy is a professor at the University of Delaware in the Department of Entomology and Wildlife Ecology. He has authored over 80 research publications and lectured on a variety of topics for 36 years, including insect taxonomy, insect ecology, humans and nature, and behavioral ecology. In "Bringing Nature Home" Tallamy shares much of his knowledge on one of his primary research goals, understanding the way insects interact with vegetation and how this can determine and impact wildlife communities.
Although covering fairly heavy topics such as habitat loss, urban development, and drastic declines in species populations, Tallamy writes in a tone that is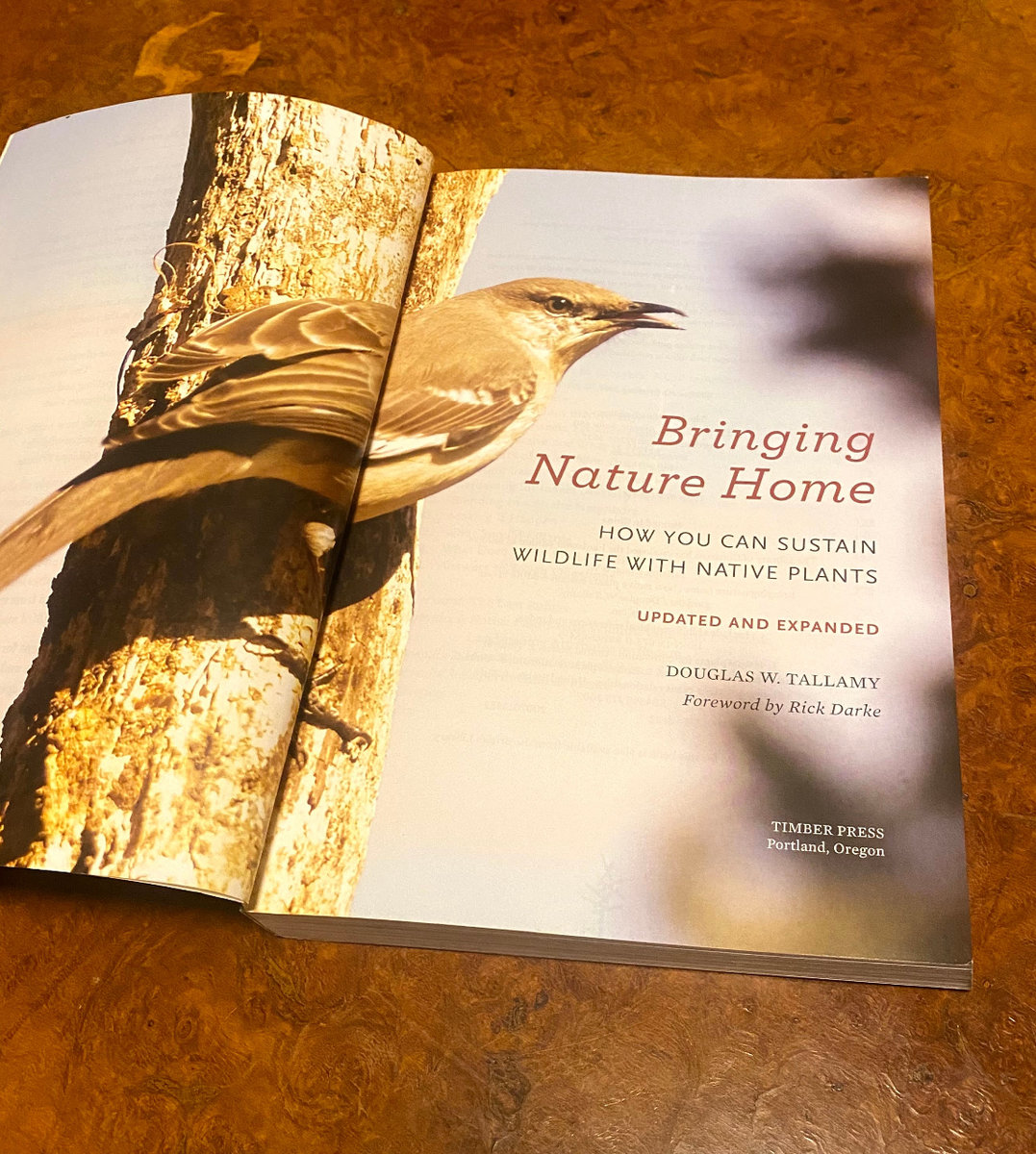 light and easy to read even though it is based on facts and scientific studies. The numerous, colourful photographs depicting native flora and fauna help to inspire the reader with visions of what their garden could be, and the wildlife it could support, with just a few easy changes. Tallamy also writes of personal experiences and his work transforming his own property, which in my opinion gives him even more credibility on the topic (if any is needed!).
One of my favourite sections is the final one, "Answers to Tough Questions". Here you can find content addressing those tricky questions, ones you might come up against when trying to explain to your Aunt why she shouldn't plant a Norway Maple in her back yard, or convincing your father of the importance of removing European Common Reed (Phragmites australis australis) from the pond in his woods. Believe me, once you have read "Bringing Nature Home" and start making changes in your own backyard, you will soon want to buy a copy for every friend and family member to help your efforts multiply. The review on the front of the book says it all, "If you have a backyard, this book is for you".
Resources