Wednesday, March 31, 2021
|
Network of Nature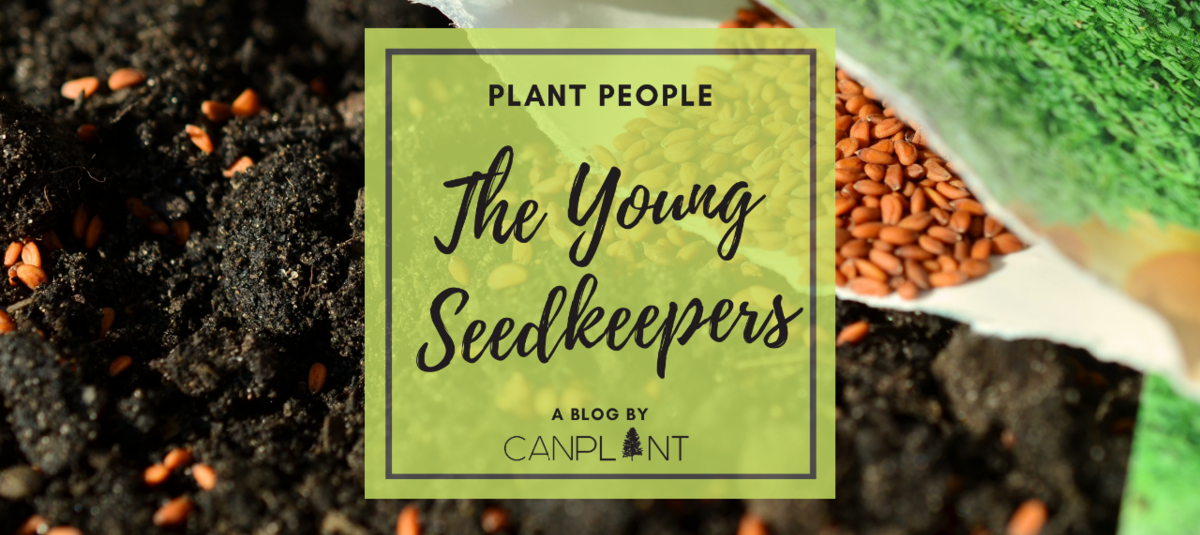 Written by: Cole White
A big part of Network of Nature's mandate is asserted in its motto: 'Connecting People With Plants'. From the beginning, we envisioned using the concept of 'Plant People' to shine a light on individuals and groups doing exceptional work. I'm going to profile one such group today, and keep your eyes open for more in the future.
As I reflected in this website's World Wildlife Day post, lately I've been noticing a phenomenon that, although not new, is gaining traction and visibility: smart people are doing vital work with plants that stems from an understanding that an intrinsic, fundamental connection exists between plants and traditional human cultures—and that our future depends on taking practical action in a way that's informed by this knowledge.
The Young Seedkeepers Garden takes ideas of seed saving, cultural knowledge, and empowerment of coming generations, and intends to bring them to fruition in a way that's practical and accessible. Although located in Southern Ontario, their work and philosophy informs a globally-relevant praxis that's worth your time to consider.
The Young Seedkeepers garden is also an applicant for the Gardens for Good grant program, which awards $5,000 to 21 winning entries across the US and Canada. Voting is open until April 7, 2021. If this project speaks to you, consider voting for them. Voting is limited to one vote per email address, so tell your friends too!
THE PLANTS, PEOPLE, and LAND of YOUNG SEEDKEEPERS GARDEN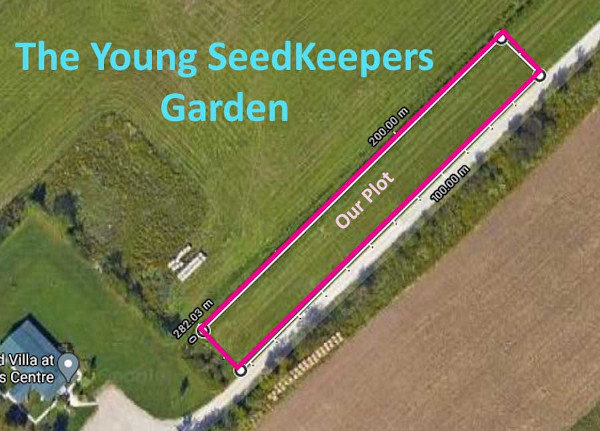 Proposed location of the Young Seedkeepers Garden. Graphic by Shabina Lafleur-Gangji.
I first met Shabina Lafleur-Gangji in the late aughts.  In the subsequent decade-and-a-bit, her work as an herbalist, educator, writer, and activist has soared ever-upward. It seems like she's always working on something exceptional, and I have so much admiration for her dedication and integrity as a community leader.
Shabina is part of a brand-new venture launched by a group of Black, Indigenous, or racialized (BIPOC) parents and friends, located in Guelph, Ontario, called The Young Seedkeepers Garden. The vision for this project was developed when these parents decided to address a lack of culturally appropriate, affordable children's programming they'd identified during the Covid-19 pandemic.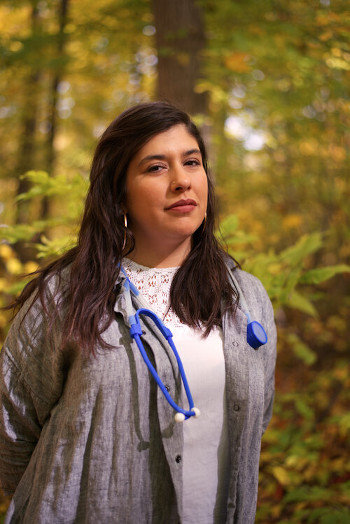 Shabina Lafleur-Gangji, one of the founders of the Young Seedkeepers Garden.
The group plans to facilitate weekly hands-on workshops for kids, sharing traditional plant cultivation skills and teachings from elders and knowledge keepers of diverse cultures and backgrounds. This will enable children to learn about plants, share their cultures with each other, and have fresh-grown food to take home each week.
The project also has an aim of treating the stress, insecurity (both personal and financial), and isolation brought on by living through a pandemic, which is disproportionately affecting underserved communities. The workshops are being offered at a sliding scale. And, they'll be located in an outdoor space that's able to accommodate physical distancing requirements while also letting kids socialize and learn together.
As a non-parent, it makes me so glad to know that something like this is being created by and for families. Another aspect of this project that really impressed me is that it's taking place on only a half-acre of land in a city. So much can be done with even a small area, when the right skills, knowledge and attitudes are brought to it.
WANT TO CONNECT?
Stewardship of cultural plant knowledge is work that defies measure—if cultural plant knowledge is lost, it's lost—but when communities can perpetuate their knowledge, a radically transformative legacy is created for future generations.
If you think this organization, or any others featured in Network of Nature's blog or social media are doing great work, consider donating to them—or, find where this kind of work is happening in your area and give those plant people your support.
If you've got your own inspiration for a new project, check out the Network of Nature Community Grants page, a living document where we provide resources for anyone looking to make the world a better place by connecting with plants.
Finally, if you know someone who deserves to be profiled in this space, let us know! We're looking forward to connecting with anyone doing interesting things with plants.