Wednesday, March 18, 2020
|
Network of Nature
Written by: Cole White
The COVID-19 outbreak is an exponential crisis, where each of us can literally save lives in our communities by heeding the precautions recommended by the WHO and Health Canada to reduce its spread.
We hope you're all doing your best to stay safe and healthy. A connection to nature can help reduce stress and enhance mental health, so we've prepared a list of resources and recommendations to help us all get through this time.
Books
Any book you can dream of can be ordered online in hard copy or ebook form. Also, while your local library may be closed, you may still be able to check out ebooks or digital audiobooks on their website. Here are a couple of our reading recommendations:
An Orchard Invisible: A Natural History of Seeds by Johnathan Silvertown
Seeds piqued my interest while I was working as a lab technician to help develop seed bank technology in Nova Scotia. This book about the evolution, genetic beauty, and surprising diversity of seeds will be compelling to home gardeners and scientists alike.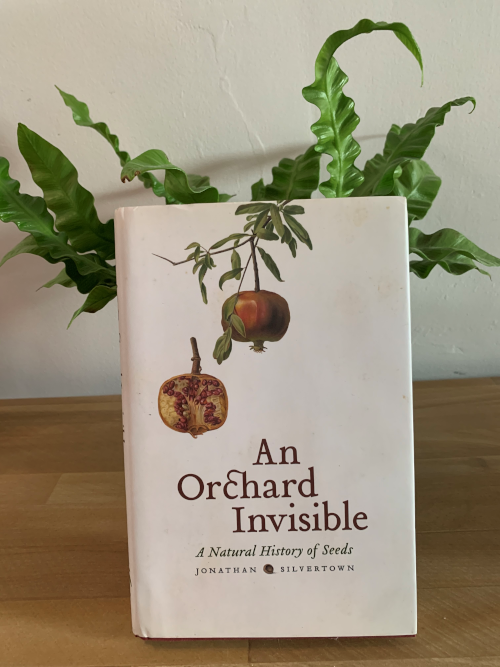 Gardening Your Front Yard: Projects and Ideas for Big and Small Spaces by Tara Nolan
Janel says, 'Mari-Ann is currently using her extra time to read our friend Tara Nolan's newly released book and is loving it.'
Seed to Seed: The Secret Life of Plants by Nichlas Harberd
The author uses a diary format to follow a single Arabidopsis thaliana (a common weed often used in scientific studies) specimen throughout its entire lifecycle. Sketches and storytelling are used to illuminate plant biology and meditate on the beauty of natural processes.
Bringing Nature Home by D. W. Tallamy
Summer says: 'Once you have read "Bringing Nature Home" and start making changes in your own back-yard, you will soon want to buy a copy for every friend and family member to help your efforts multiply. The review on the front of the book says it all, If you have a backyard, this book is for you.'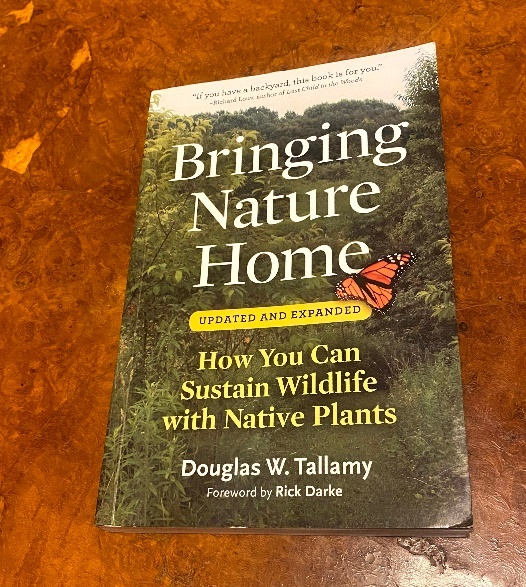 Online Resources
While museums and botanical gardens may be closed, you can still delve into natural history for free online:
Emily Dickenson's Herbarium
The renowned poet was also a skilled gardener who independently studied plants at a time when women were excluded from the scientific community. Harvard has made a high-quality digital version of the herbarium she created in her youth here.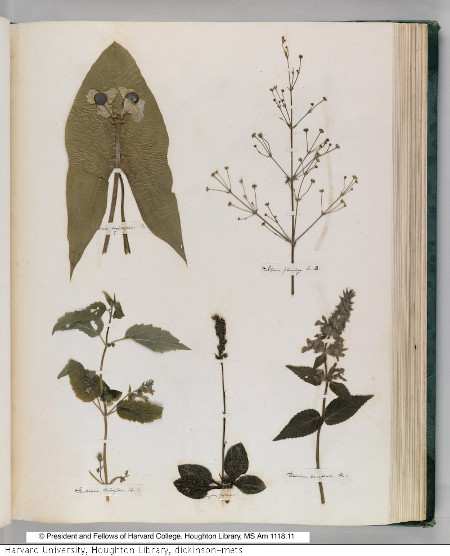 Network of Nature cannot help you find which plants grow best in dragon's blood, but this Old English manuscript, made available by the British Library, can do that and then some. An interesting view for those interested in botany and medieval history.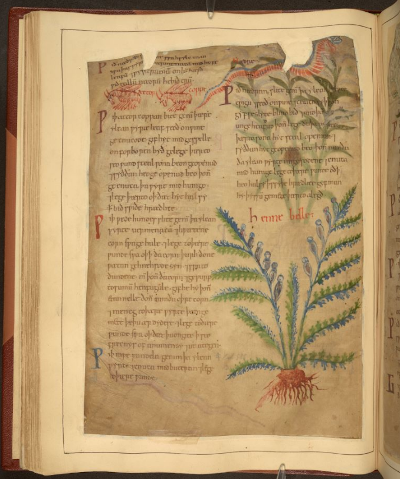 Create a Plant List with Network of Nature
Create a free account on the Network of Nature website, filter and search to find the right plants for where you are, and develop your own custom plant lists. Lists can be saved, downloaded, and printed!
Videos
The National Film Board of Canada
The NFB has many high-quality plant films and documentaries going back over five decades! All of these are available to stream for free in your browser.
Kingdom of Plants 3D
This David Attenborough documentary features as much diversity as an episode of Planet Earth, but it's all shot in a single location -- the world-class Kew Gardens in London.
Activities
Get Outside
Note: Please check the recommendations of your public health professionals for this one! In some cases, it may be advisable to stay indoors.
Christina says, 'Nature is one of the few things is still open for enjoyment. Go for a solo hike or jog in your favourite natural space. Studies have shown that immersing yourself in nature helps to reduce stress and improve mental health (something we all could use right now!)
Not only that, but maintaining physical activity and getting some good ol' Vitamin D is important while we are all cooped up inside for the near future. Make it a time to reflect and be calm, or exert pent up energy or anxiety that many of us are feeling these days.
AllTrails is a great (and free!) app that shows you trails in your area, and allows you to filter for less popular spots as we all try and maintain social distancing. As a safety precaution, be sure to carry your cell phone and have a friend or family member aware of your whereabouts if you do endeavour out alone.'
Summer says, 'I personally find it very hard to "unplug" especially at a time like this when you want to constantly check the news for updates, not healthy! I use this app to temporarily lock my phone to stop me looking at it, it grows a virtual tree that will die if you stop before your time is up. Bonus, you get points that can be redeemed to purchase a real tree the company will plant through a tree planting initiative! '
Submit Photos to Network of Nature
Do you have any photos in your collection of plant species you've identified? If you want to help Network of Nature's mission, now would be a great time to see if you can help us fill in the gaps in our database. Use the Submit a Photo form, or Contact Us directly if you have a larger collection you'd like to share.
Join the Conversation
Connect with us on Facebook and Instagram, leave a comment, and let us know how you're connecting with plants and nature during this time.
Take care of yourself and your loved ones. And if you can, let a connection to nature help you be resilient.