Thursday, November 19, 2020
|
Network of Nature
Written by: Mary Anne Young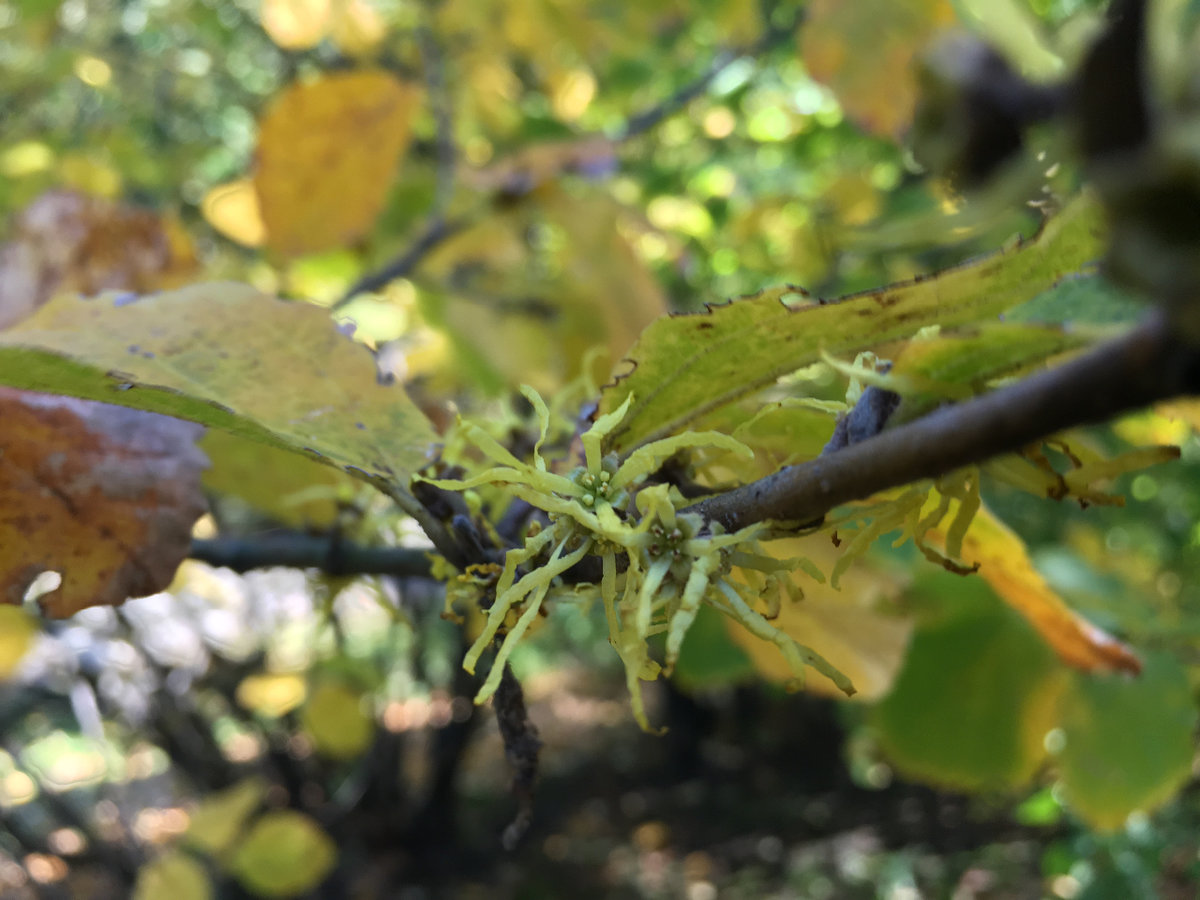 What's not to like about a plant that flowers while other plants are shutting down for the season?
American Witch Hazel (Hamamelis virginiana), is an understory shrub of North America's eastern deciduous forests. Although it does have interesting wavy leaves which add character in the forest, or woodland landscape design, throughout the summer, its real beauty is in the late fall when its yellow fall colour drops and it begins to bloom. Few native plants in North America flower in this season, so it is always a delight to me to find a Witch Hazel in full bloom when other plants are winding down for the winter.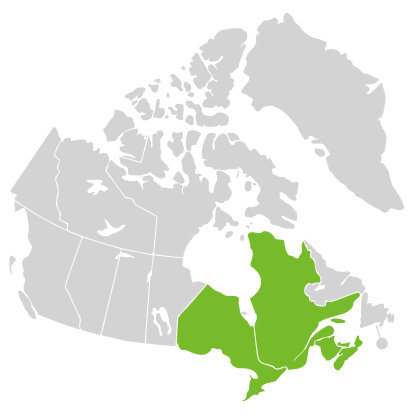 The flowers are unique, consisting of twisted thread-like petals with a pleasant scent. It also has an interesting seed dispersal mechanism where the woody seed capsules slowly mature over the course of a year and when it dries to a certain extent splits open to shoot 1-2 black seeds explosively up to 6m (20 feet) in every direction.
Here are some additional details about this fascinating species:
Form: Woody plant, medium to large shrub
Size: 3 – 4m tall and wide
Sun/Shade: Partial shade to full shade
Soil: Clay, Sand, Loam
Habitat: Deciduous forests, stream banks, clearings
Canadian Distribution: Ontario, Quebec, New Brunswick, Nova Scotia, Prince Edward Island (see map above, from VASCAN)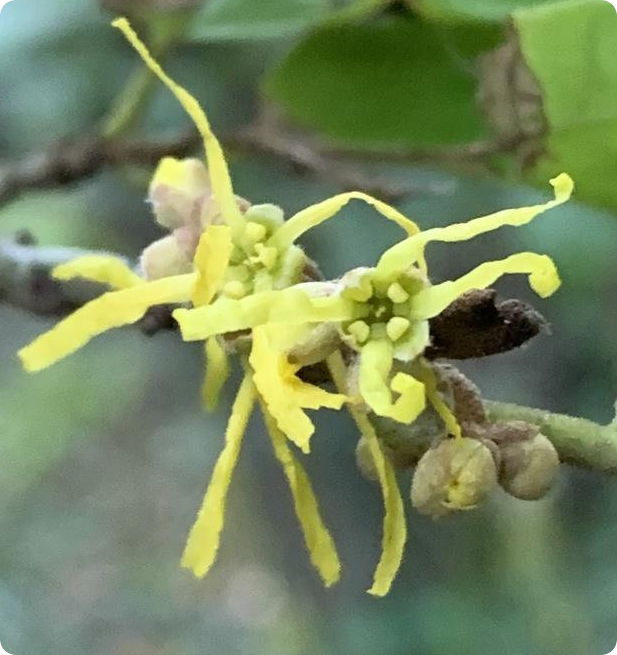 American Witch Hazel
(Hamamelis virginiana)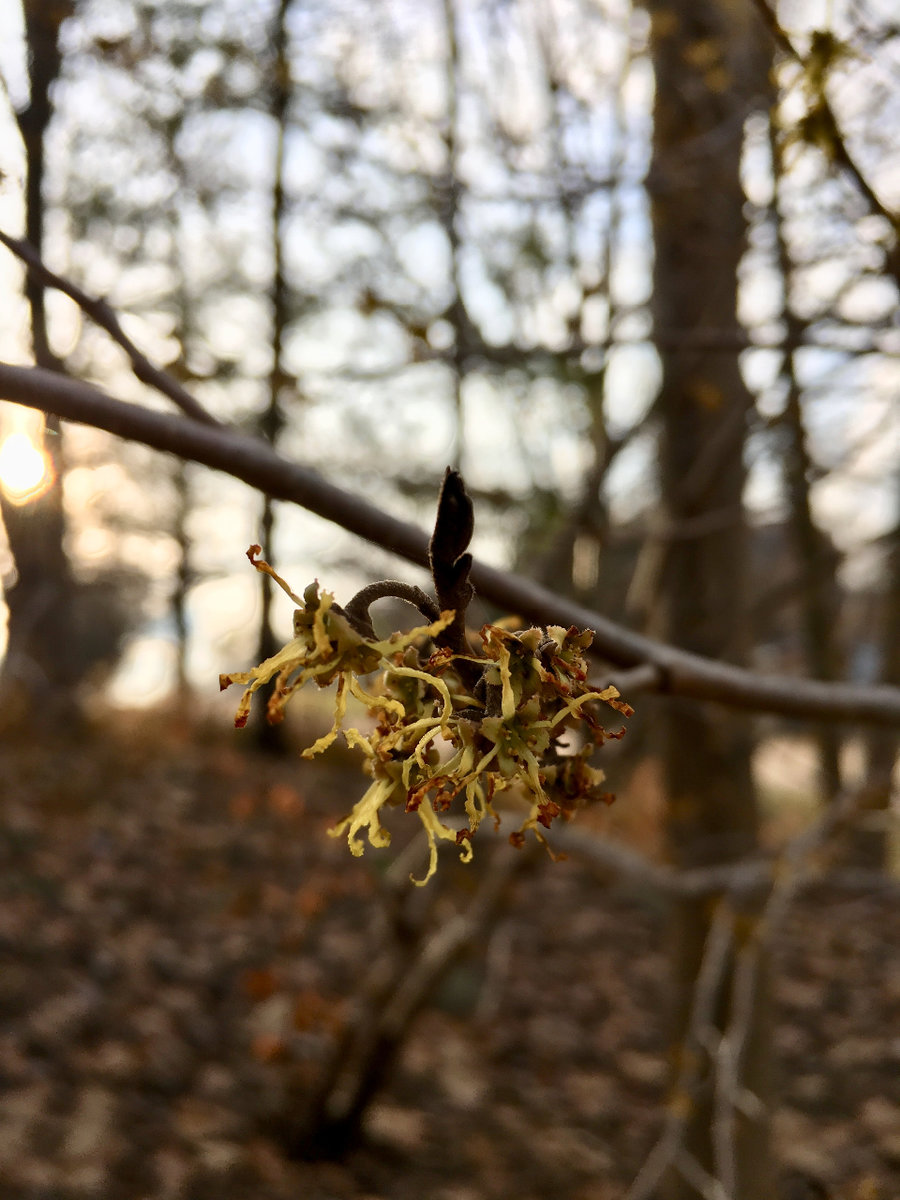 Witch Hazel is probably most popularly known for its use in medicine historically and today, where its leaves, bark, and twigs are used to make extracts and tinctures. Its tendency to grow along stream banks may have led to the myth that underground water could be found using a forked Witch Hazel branch (water witching).
Understory shrubs of the eastern deciduous forest have a tendency to be overlooked in favour of the delicate spring flowering wildflowers underfoot, or the towering trees overhead. However I challenge you to keep an eye out for Witch Hazel this fall as it puts on a show unrivalled by other forest plants at this time of the year.